Gibson has long earned its place among the leaders in guitar manufacturing. The brand has maintained its premium status over the years, keeping its long-standing classic tradition but keeping up with modernity. Today I have a Gibson G-200 review for you, a model from the Generation collection made in Bozeman, Massachusetts, and assembled by hands. Comfortable playing and terrific sound are what you expect and get from Gibson G-instruments. Are you ready? Then let's take a closer look at this beauty.
Body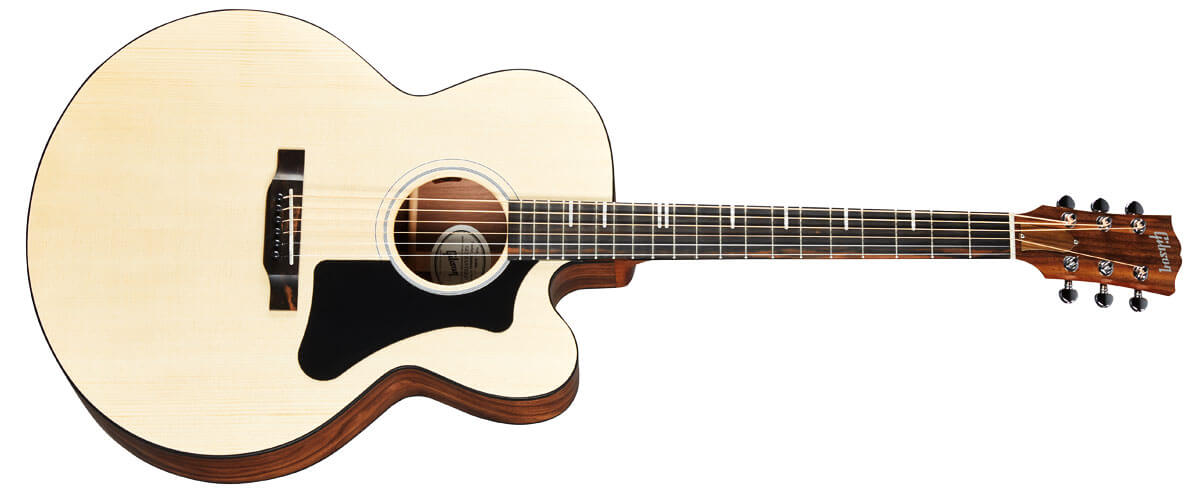 The G-200 has a Super Jumbo-style body in the shape of a J-200 with a classic cutaway. It is essentially a descendant of the original Gibson "King of the Flat Tops" model, with a slightly larger body than the standard Dreadnought. But the main difference is the Gibson Player Port, an original Gibson concept from the early 1960s, a body cutout in the top shoulder of the guitar that lets you hear your guitar as you play in all the resonating detail. It has impressive projection and surround sound even without electronics. You can perform any style of music- the guitar is sturdy and will stand up to a dynamic style.
The top is made of solid Sitka Spruce, and the sides and back are Walnut with a Satin Nitrocellulose Lacquer finish for durability. And it looks humble on the outside, reflecting the retro tradition magnificently, but a clear, crisp sound is assured. The depth of the cabinet is slightly reduced, which does not affect the sound, and there is Traditional Scalloped X-bracing inside.
Neck, fingerboard, headstock
Advanced Response neck is attached to the body with a Compound Dovetail system; Hot Hide Glue. The 16″ radius Ebony Fingerboard with 20 standard frets is decorated with a "G collection" inlays with a 25.5 in scale length that is unusually comfortable, easy to play, and feels good in the hand. The Grover Mini Rotomatic picks are not anything out of the ordinary, but they are nice and easy to operate and can be easily replaced if desired. I can add Chrome TUSQ Nut and TUSQ Saddle, as well as Belly Down, Closed Slot, and Striped Ebony Bridge, which complete the quality elements of the instrument.
Pickup system
The G-200 features LR Baggs Element Bronze, and you'll definitely want to plug into it every time, for it delivers a rich, natural acoustic tone. The Under Saddle Pickup Element is neat but has a large surface contact area for maximum sound extraction. The Soundhole Mounted Volume controls and LR Baggs Element Bronze preamp are located in the pickup and are quick and easy to set up. Connection is made with a 1/4″ Endpin Output Jack. Believe me, the playing experience is spectacular.
Sound quality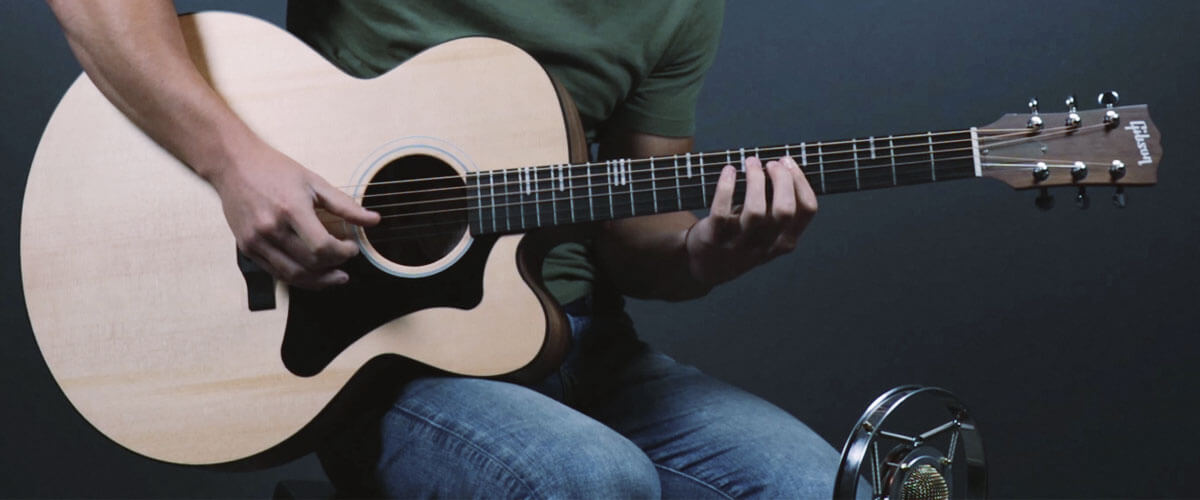 When I started playing the Gibson Acoustic G-200, I realized I got exactly what I expected. The clear, clean acoustic sounds spill out into the room in a powerful, balanced way, with just the proper resonance. I think it's perfect for fingerstyle, as you get every note as intended. I've noticed no humming, buzzing, or phonation. And while there is simply no guitar perfect for everyone, I would still put the G-200 as one of the most versatile and user-friendly tools I've met.
Key specs
Scale, in/cm: 25.5/64.7.
Frets: 20.
Fretboard radius, in/cm: 16/40.6.
Type: acoustic/electric.
Body material: walnut.
Neck material: ebony.
Neck joint: glued-in.