In this Ibanez AW54OPN review, I will tell you about my impressions of this instrument, its quality, and its luxury for ridiculous money. Yes, it seems that the famous Japanese brand did not realize that it created a beautiful thing, and now it is available to almost everyone. And also, we will go through Ibanez AW54OPN specs, and you will make your own opinion. I do not doubt that our impressions will coincide, but that's enough for introductions! Let's go.
Body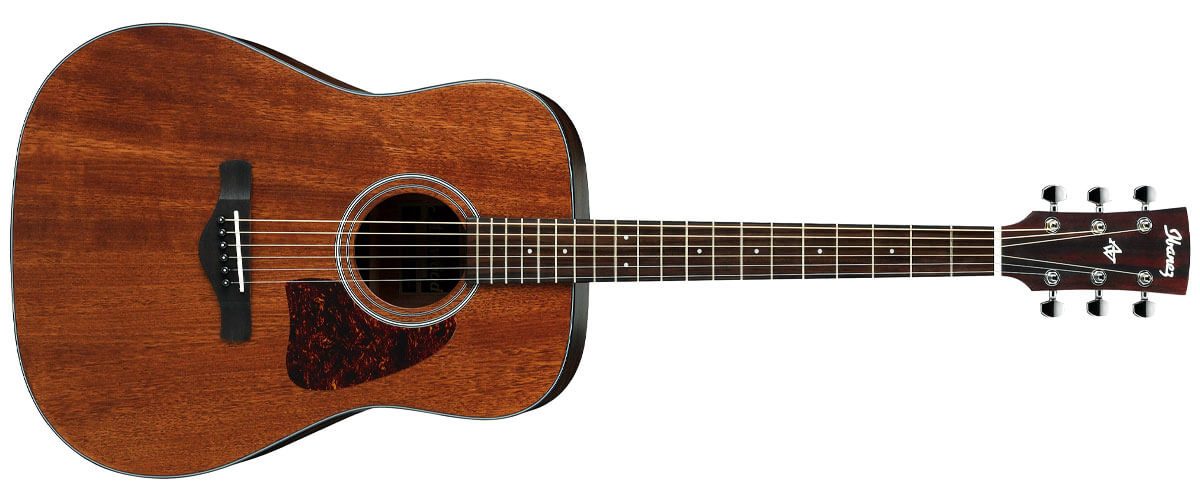 The abbreviation in the name AW indicates that the Dreadnought-shaped guitar belongs to the Artwood series. But you can see it with the naked eye – the instrument looks amazing. The other letters OPN stand for Open Pore Natural – the guitar's Solid Okoume finish. The back and sides are also made of Okoume, but laminated, which is not strange for this price. And it's a great feeling when you take it in your hands. You can tell from the name alone that the instrument promises a decent, warm, natural sound quality. You'll appreciate the combination of old traditional and new modern elements if you understand sound.
Neck, fingerboard, headstock
The AW/Nyatoh neck fingerboard is very thin, with a radius of 15.75 inches, so it is unusually comfortable and easy to play. The 20-fret Laurel inlays and white dot inlays contribute to a harmonious sound and are very sensitive. You can easily control the sound without the fear of losing one or the other note. The satin finish adds to the smoothness of the playing. The instrument is tuned, and you can play it right out of the box. But when you need a tune-up, the durable Chrome Die-cast tuners (18:1 gear ratio) will help you do just that. All parts are held securely in place while being easily removed and reinstalled.
Sound quality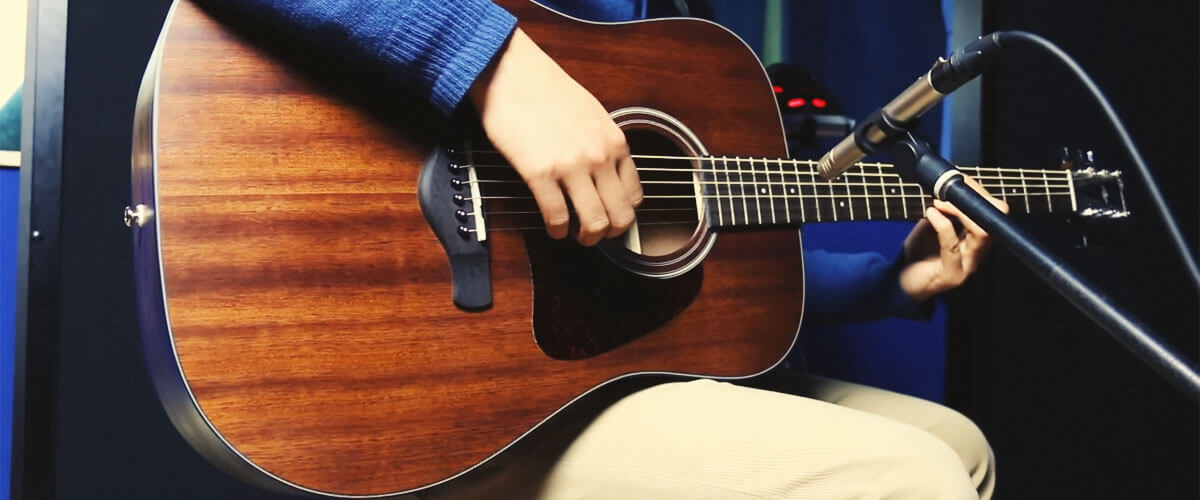 I'm sure that the construction, body, fingerboard materials, and finish give the guitar a warm, resonant sound that won't leave you indifferent. It's quite loud, the open pores project the sound very well, and the notes are crisp and soft. Its size and shape are so nice to the hands, and it's really comfortable, which is hard to find among Dreadnought guitars. Whether it's your first guitar or not, this instrument deserves consideration, especially considering its unreasonably low price.
Key specs
Scale, in/cm: 25.6/65.
Frets: 20.
Fretboard radius, in/cm: 15.7/39.8.
Type: acoustic.
Body material: okoume.
Neck material: nyatoh.
Neck joint: glued-in.